Regular price
Sale price
$29.99
Unit price
per
Sale
Coming soon
Delivered to your door.
Free 30-Day Return Policy!

Free Standard delivery over $50*
It boasts two USB ports (USB-A and USB-C) for powering or recharging your devices, to keep up with your active lifestyle. The Lithium-ion cells ensure that your device is reliably powered at all times with a fast recharging cycle. So go ahead: Charge up anytime, anywhere, with PURSUIT 10000mAh Ultra-compact Portable Chargers.
Ultra Compact: An ultra-light and compact housing leaves a light carbon footprint and is perfect for powering you while you travel.
Charge Capacity: Equipped with a 10,000mAh capacity, this power bank will give a full charge to a laptop or replenish a smartphone 1.5 to 3 times over.
Superior Battery: Equipped with long-lasting Li-ion batteries, which pack high-power storage density, these batteries lack a memory effect. This means you can recharge your batteries even after partial discharges.
Sustainably Built: Post-consumer plastic housing reduces your carbon footprint while giving you maximum power capacity in a durable form.

Specifications

Ultra-compact
10000mAh
1A+1C(22.5W SCP+20W)
PD3.0+QC3.0
Li-ion cells
View full details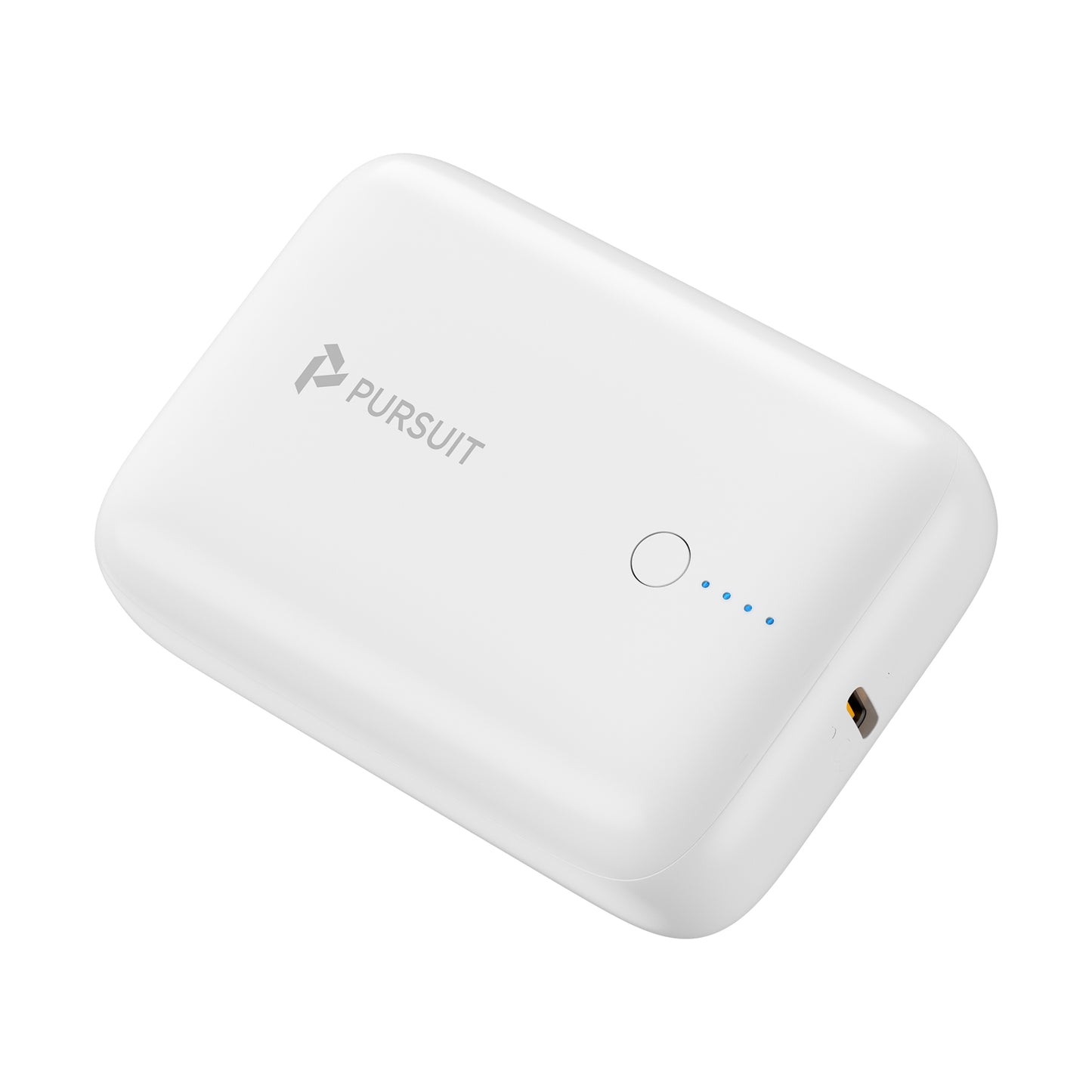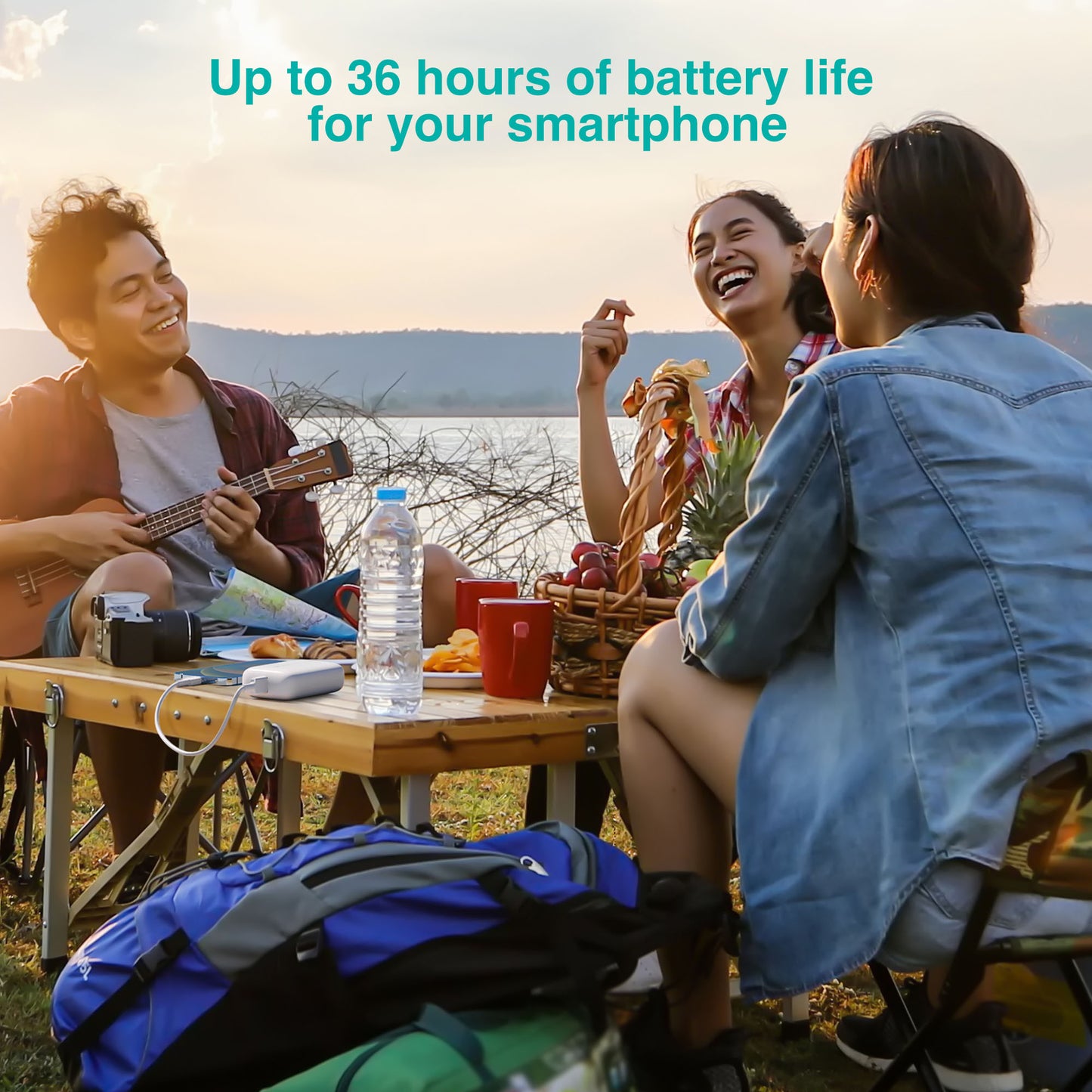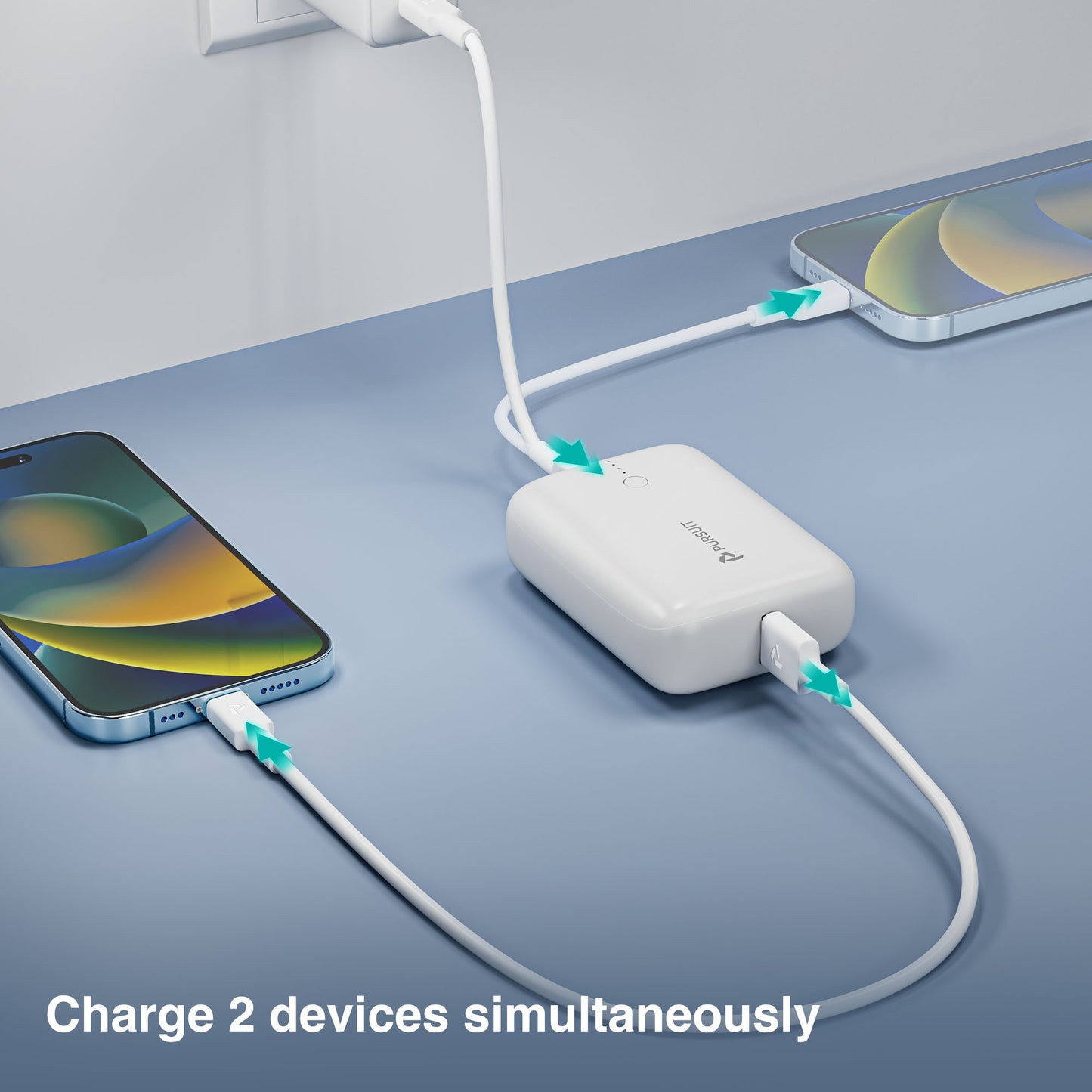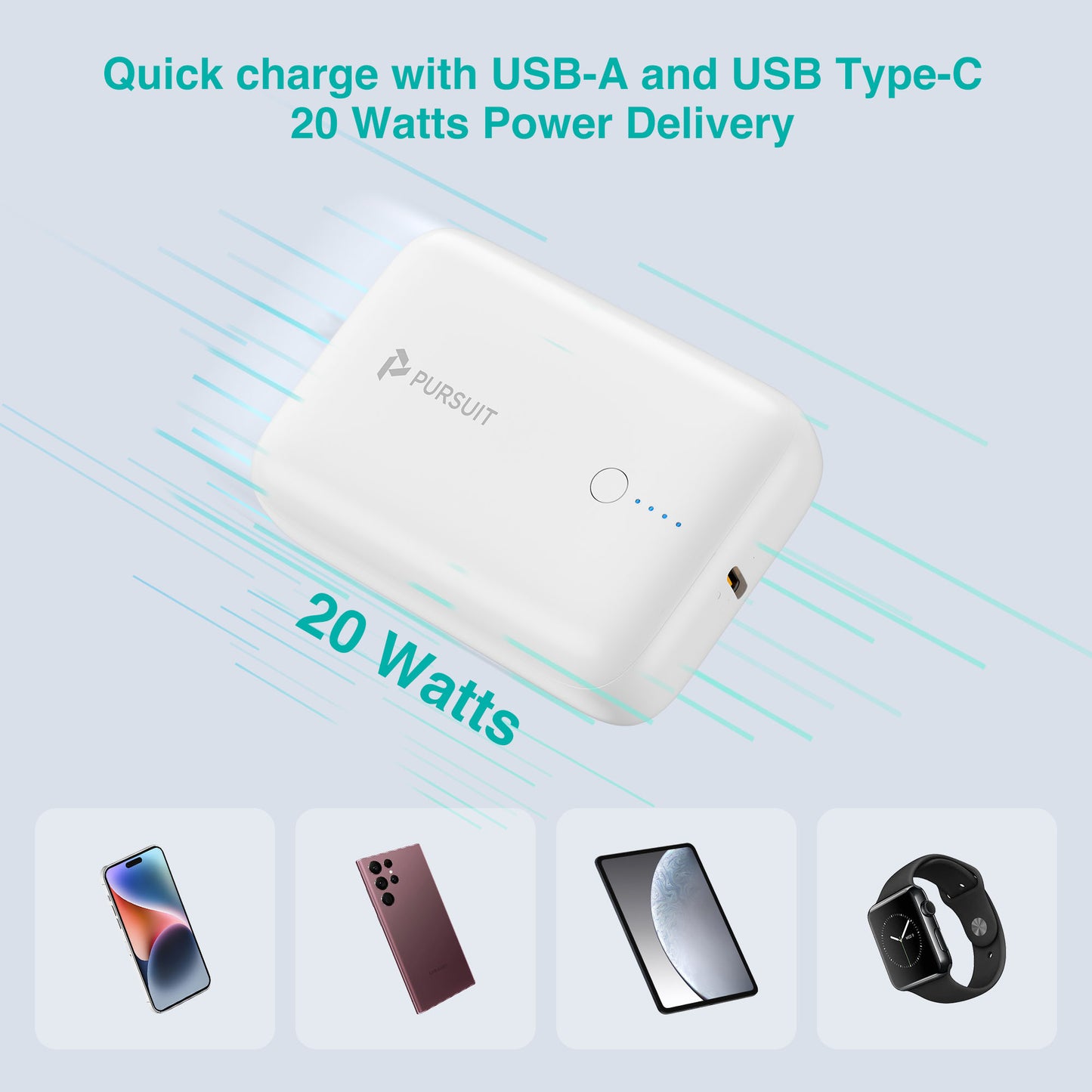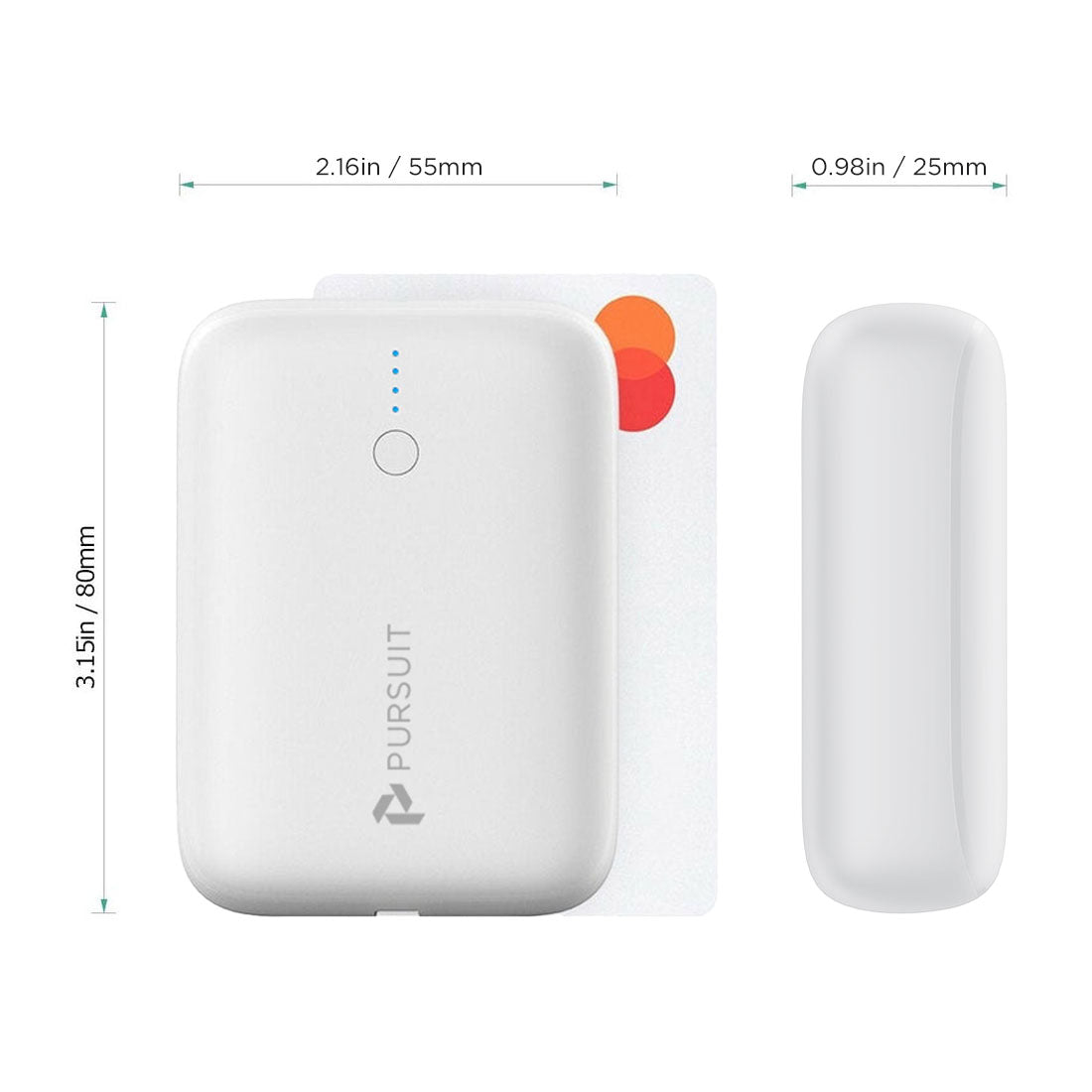 The Ultra Compact Charger is crafted from post-consumer sourced materials and comes with plastic-free packaging. By utilizing recycled materials for its case and plastic components, this portable charger helps keep our surroundings cleaner. Choose a charger that aligns with your values of responsible consumption and contributes to the reduction of waste.
Compact and Portable

The Ultra Compact Charger is a sleek and lightweight power bank, perfect for on-the-go charging. Its compact design easily fits in your bag or pocket, ensuring you always have a reliable power source wherever you are.

High-Capacity 10,000 mAh Powerbank

With a powerful 10000 mAh battery capacity, this charger provides ample power to keep your devices charged throughout the day, extending your phone battery life up to 36 hours. Say goodbye to low battery anxiety and stay connected without interruptions.

Versatile Charging Options & Simultaneous Charging

Whether you have a USB-C compatible device or a device that uses USB-A, this charger has you covered. With the ability to charge two devices simultaneously, you can conveniently power up multiple devices at once, ensuring all your devices stay charged and ready to go.

Safe and Reliable Charging

The Ultra Compact Charger ensures safe and reliable charging for your devices. It is built with advanced safety features to protect against overcharging, overheating, and short circuits, providing peace of mind while charging. Additionally, the charger is equipped with a battery indicator LED light, keeping you informed about the power bank's remaining charge, so you can plan your charging needs accordingly.
Frequently Asked Questions
Does it include charging cables?

No, we do not include a charging cable with our product. We understand that many people already have multiple charging cables at home, and including another one would contribute to unnecessary waste. Our decision to exclude the charging cable aims to promote sustainability by encouraging customers to utilize their existing cables instead. We appreciate your understanding and commitment to environmental preservation.
Can this product be charged while powering another device?

Yes, while the product is being charged through its USB Type-C port, you can simultaneously charge another device using the USB Type-A port.